Woohoo! My all-time favourite episode of Axis Powers Hetalia has arrived, starring the sweet and adorable Japan (Kiku Honda). In short, he represents the nature of japanese people, as how they would see the western culture, like witness the dinner of escargo, and stripping to their boxers in the summer! Poor poor Kiku... he has yet to get used to these nations.


NEXT! Italy's Character CD and the intro of Hetalia!


"I really... really love... PASTA!"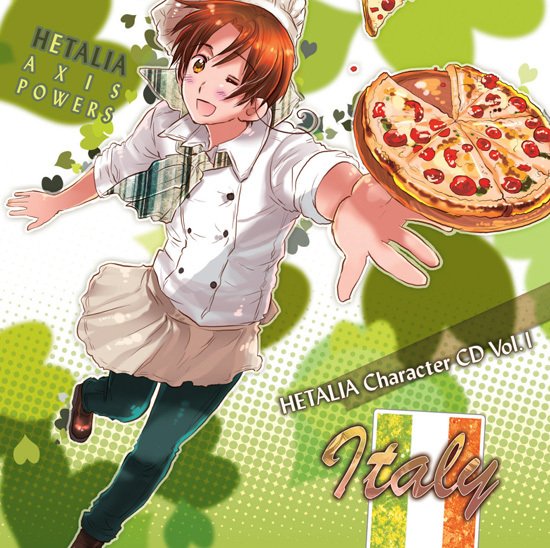 The upcoming APH Song CD; the previous one has the fabulous song by Daisuke Namikawa, who does BOTH the Italian Brothers songs:
- Feliciano: Let's Boil Water (I love Pasta!)
- Romano: Delicious Tomato


Also recently Kiku's song single along with Arthur (UK) will be OUT in late May (squees), i can't wait for the wonderful voiceactors as well as great singers, represent my two most favourite countries; England and Japan collides!

- Japan's 'Country of the Raising Sun' and 'Excuse me, I'm sorry'
Sang with such beauty and grace, yet when you hear the translations of the song, its SO FUNNY! Talks about figurine-making, games as the '2-Dimensional' images that will not rot your body but 'your heart will be'. How anyone could sing this with a serious face, only Kiku can!